Here are a couple of examples of the match reports the Sports Ambassadors have written about the Thursday football league.
We've had 46 pupils playing as part of their team each week from year 4-6.  The Ambassadors have managed the teams, refereed, run the line, kept time, reported, photographed and organised the teams.  They have done an awesome job showing great leadership and organisational skills as well as building up self belief, resilience, cooperation, passion, and communication skills with the pupils that have participated.  An excellent half term's work!!
Match 1
Bad Boys vs Go Girls. Amazing saves from Angus (Go Girls). Alexander (Bad Boys) is  running up the pitch ,he shoots he scores 1-0 to Bad Boys! Angus comes out of goal, he is running, he shoots and scores 1-1! Matthew (Bad Boys) scores but the ref says no goal. Unfortunately we have no VAR to check it so we will just have to go with the ref's decision. Alexander scores again making it 2-1 to Bad Boys. Bad Boys keeper gets it and passes it to Matthew  right on his line he has a wild attempt at goal and somehow gets it past Angus! 3-1 to Bad Boys.
Match 2
FC Barcelona vs Manchester. Manchester runs up the pitch, they have a go at goal and they score 0-1! Josh (FC Barcelona) suddenly gets an equaliser 1-1! Manchester gets another goal so its 1-2. But then Josh scores again so the final score is 2-2.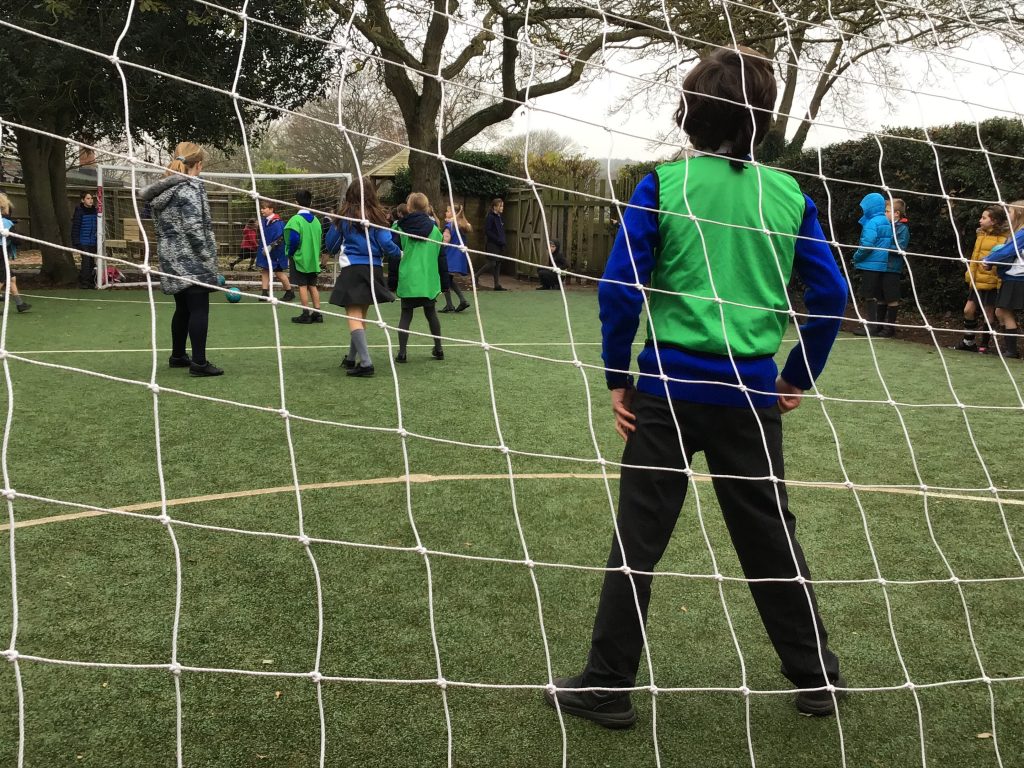 Match 3
Cool Kickers vs Pink Fluffy Unicorns. It is a tense match but the PFU score a goal 0-1! From the middle Toby (CK) has a free kick from out side his box and scores an amazing goal 1-1! PFU go up the pitch dodging everyone and scoring 1-2! The PFU go up the pitch and score 1-3!