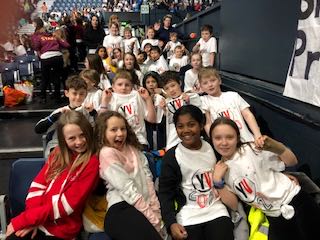 Year 5 children are in Wembley joining the largest school concert in the world!
February 7, 2020
Year 5  are in Wembley joining thousands of other schoolchildren as they take part in one of the largest school concerts in the world.  It inspires in children a love of music as well as the opportunity to sing and be sung too by talented artists and musicians.  Lucky children to be able to say that by the time they were 9 and 10 years old they'd played Wembley!
Watch them rehearse here !!!